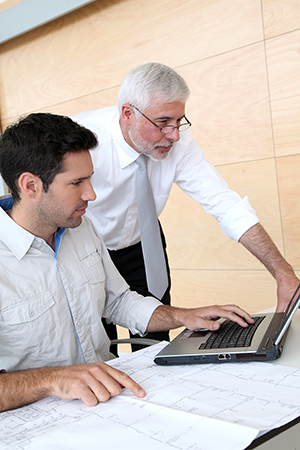 SPANTEK understands the importance of delivering OEMs and metal Fabricators the best possible materials for their final products, with the shortest lead-time at the lowest cost to market.
The SPANTEK Edge process is designed to impact your fabrication quality, cost and delivery. We utilize this engineering - partnership approach to reduce your total cost and improve your bottom line. This is accomplished by a unique 7 step process designed to uncover the most efficient manufacturing process and product design that will provide the most value for your expanded metal application. For full details see interactive graphic The SPANTEK Edge!
Through this systematic methodology we deliver results from design improvements to delivery. Our unique experience of the market gives you an advantage and helps improve your bottom line. We can provide samples, prototyping, fabrication of custom parts and components, concept evaluation along with close client collaboration ensure that we offer the best possible expanded metal solutions and highest quality mesh materials for any OEM
or metal Fabricators project at the most competitive prices.
Part Fabrication — bending, drawing, forming, rolling, welding, assembly
Die-Cutting — steel rule die cutting, hardened steel tool die cutting
Custom Shapes and Profiles (laser cutting, water jet)
Powder Coating — any color, any expanded metal pattern
Anodizing, E-Coating and Polymer (PVDF) finishes
SPANTEK'S 3 Keys to Reducing Cost
Spantek's cost reduction approach is based on 3 key components: The Spantek Edge Process, Inventory Management and Two Manufacturing locations (Minnesota and North Carolina) which allows us to design and optimizes your parts, reduce your inventory carrying costs and optimize your transportation costs. Spantek's management goal is to provide you with improved products, reduce your total cost of doing business, and improve your bottom line!
Get the Spantek Edge! Call today and speak with one of our engineers!